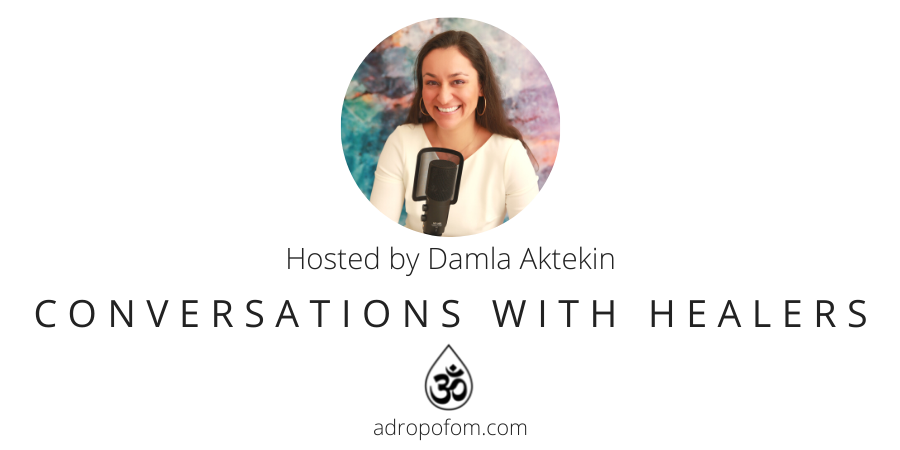 In this Conversations With Healers' solo episode, I am sharing what gratitude means to me and my inspiration behind writing the 40 Days Of Gratitude Journal. 
What led me to write this journal and why regular bullet-point gratitude journaling didn't make sense to me,
My way of practicing gratitude,
How I relate the word grateful to a chakra mantra,
My definition of being grateful and how it can completely change your life,
The myth of the Goddess Persephone and what she had to teach me about gratitude,
What pomegranates have to do with gratitude,
My way of gratitude journaling and what it entails,
And more.
My favorite healing nugget from this episode is "There are things that nourish your inner life and your outer life that are there for you, that are miraculous in their own way. Through gratitude journaling, you get to experience them in a way that fills your heart. The invitation is for you to pay attention and reach towards the sweetness."
Find out more about the 40 Days Of Gratitude Journal and order it on Amazon.com. 40 days of gratitude journaling will show you what it feels to be immersed in a gratitude experience, and what it feels to wake up with a certain level of consciousness and attention. As you put your attention into something that thing grows. Gratitude written on the pages becomes a way of life. Discover all my life-changing daily practice journals.
If this conversation touched you in any way, inspired you, or spoke to you, please share it. You can share it in a conversation, post about it on Facebook or Instagram, or email or text it to your friends and family. We truly appreciate your support in spreading the love and light that we hope to create with these conversations!
Listen to other episodes here.
Take this quiz to determine what your energetic wounds are and how they show up in your life.
Subscribe here for future episodes and to receive a mini-email course to help you learn more about your energetic wounds.
Join me on Instagram for daily energetic wound healing inspiration.
With love and light,
Damla
(Photo Credit for Damla: Eye Sugar Photography)
WATCH HERE:

LISTEN HERE:
Podcast: Play in new window | Download (Duration: 20:39 — 17.7MB) | Embed
Subscribe: Apple Podcasts | Google Podcasts | Spotify |