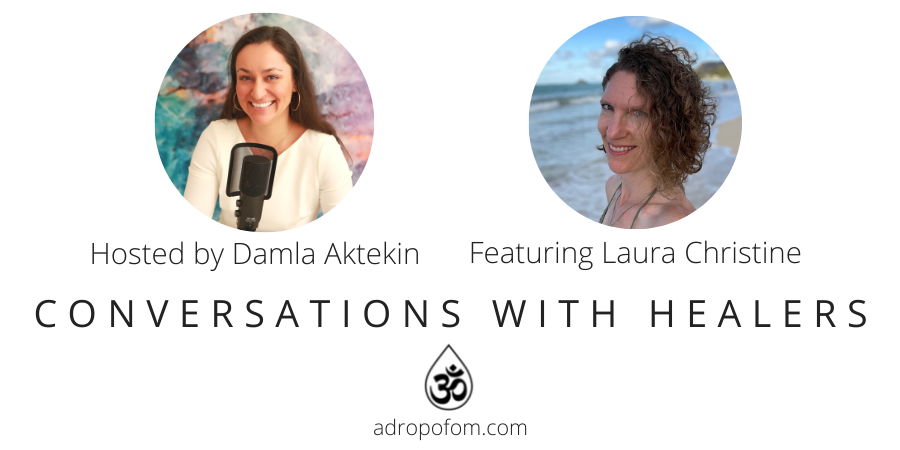 In this Conversations With Healers episode, my guest is Laura Christine, Healer, Yoga and Meditation Teacher, Rune Reader, and the host of The Boundless Heart Podcast. Laura and I talked about:
her healing story and what it feels like to be swimming in the winds of change,
being authentic in setting boundaries and what it takes to be able to set boundaries,
the ancient art of Rune reading and some of the myths you won't find in Marvel movies,
her podcast The Boundless Heart, which explores fierce living through authentic boundaries and female empowerment,
her life in Hawaii,
and more.
My favorite healing nugget from Laura is "The cultural and patriarchal programs (that lead us to believe what we want doesn't matter) are really deep and it is up to us to get above and out of those patterns and programs."
You can find out more about Laura and her work at her website and on Instagram. You can find her Rune reading insights on this Instagram page. Laura graciously offered a 20% off discount for your first rune reading or healing session with her. Just mention listening to this conversation when you get in touch with her.
If this conversation touched you in any way, inspired you, or spoke to you, please share it. You can share it in a conversation, post about it on Facebook or Instagram, or email or text it to your friends and family. We truly appreciate your support in spreading the love and light that we hope to create with these conversations!
Listen to other episodes here.
Take this quiz to determine what your energetic wounds are and how they show up in your life.
Subscribe here for future episodes and to receive a mini-email course to help you learn more about your energetic wounds.
With love and light,
Damla
(Photo Credit for Damla: Eye Sugar Photography)
WATCH HERE:

LISTEN HERE:
Podcast: Play in new window | Download (Duration: 43:01 — 31.7MB) | Embed
Subscribe: Apple Podcasts | Google Podcasts | Spotify |