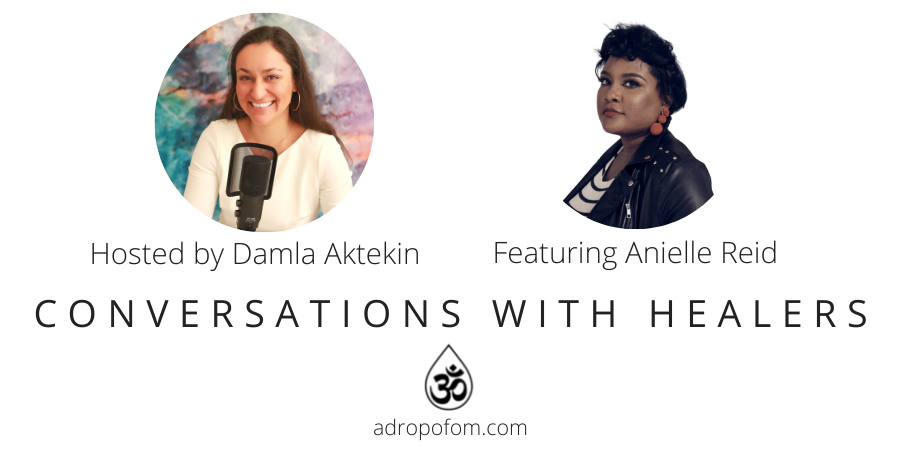 In this Conversations With Healers episode, my guest is Anielle Reid, Psychic Medium Channel and Author of oracle card decks Magick & Mediums Oracle, The Slavic Oracle, and The Golden Light Oracle. Anielle and I had a really interesting conversation about:
Her creation process for the oracle decks and how each deck corresponded to a special transformation in her life,
What you can do with oracle decks and how different decks can help you with life's questions,
How to better get in touch with your intuition (it is simpler than you think),
Her advice for leaving fear behind,
And more.
My favorite healing nugget from Anielle is "People focus on things that aren't their intuition and their own magick. Just increase the amount of time you aren't in fear. Try to spend one hour in love and keep increasing that time."
You can find out more about Anielle and her work at her website. She is generously offering 10% off all her decks and psychic medium sessions with the coupon code 'witch'.
If this conversation touched you in any way, inspired you, or spoke to you, please share it. You can share it in a conversation, post about it on Facebook or Instagram, or email or text it to your friends and family. We truly appreciate your support in spreading the love and light that we hope to create with these conversations!
Listen to other episodes here.
Take this quiz to determine what your energetic wounds are and how they show up in your life.
Subscribe here for future episodes and to receive a mini-email course to help you learn more about your energetic wounds.
With love and light,
Damla
(Photo Credit for Damla: Eye Sugar Photography)
WATCH HERE:

LISTEN HERE:
Podcast: Play in new window | Download (Duration: 26:27 — 20.1MB) | Embed
Subscribe: Apple Podcasts | Google Podcasts | Spotify |