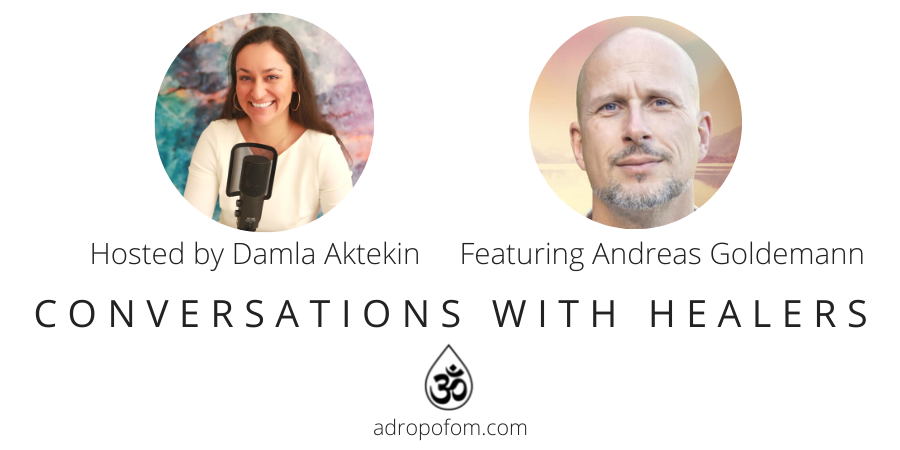 In this Conversations With Healers episode, my guest is Andreas Goldemann, Healer, Intuitive and Spiritual Advisor, and the creator of online courses such as The Power Of Your Ancestors and Back To The Origin. Andreas and I talked about:
His rediscovery of his healing gifts,
His ability to create vibrational healing through channeling old druid soul language and a mini healing session,
What type of energy burdens might affect different nationalities,
How self-love is the key to deep healing,
And more.
My favorite healing nugget from Andreas is "You can build up an openness towards more self-love. This is the most beautiful thing you can do. Self-love is the greatest and most important love you can experience in your life."
You can find out more about Andreas and his work at his website. He generously shares some sample sessions from all his online programs that you can access through his site.
If this conversation touched you in any way, inspired you, or spoke to you, please share it. You can share it in a conversation, post about it on Facebook or Instagram, or email or text it to your friends and family. We truly appreciate your support in spreading the love and light that we hope to create with these conversations!
Listen to other episodes here.
Take this quiz to determine what your energetic wounds are and how they show up in your life.
Subscribe here for future episodes and to receive a mini-email course to help you learn more about your energetic wounds.
With love and light,
Damla
(Photo Credit for Damla: Eye Sugar Photography)
WATCH HERE:

LISTEN HERE:
Podcast: Play in new window | Download (Duration: 48:47 — 35.8MB) | Embed
Subscribe: Apple Podcasts | Google Podcasts | Spotify |